Tour Nha Trang – Đà Lạt – Nha Trang
(5 days 4 nights)
429 USD/Person
Day 1 
        IN THE MORNING
From your Country  to Cam Ranh Airport – NHA TRANG  CITY (  L):
On arrival Cam Ranh (Nha Trang) airport, The guide and driver will meet you at the airport  AK204(11:25 AM) and  then transfer to Nha Trang City for Lunch, after that hotel for check in.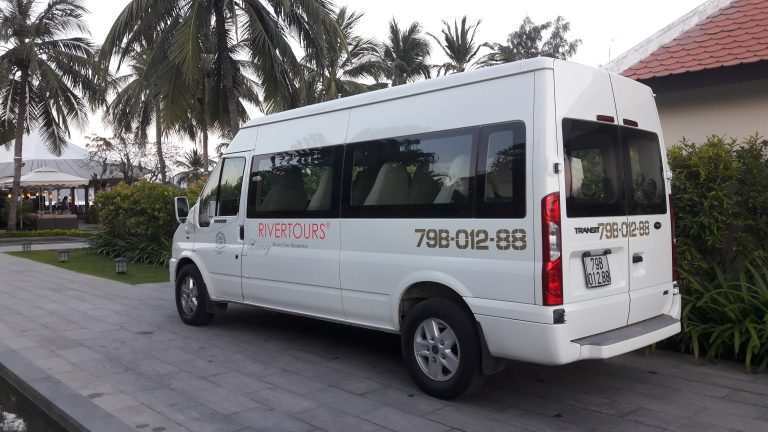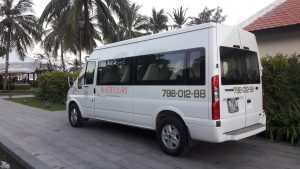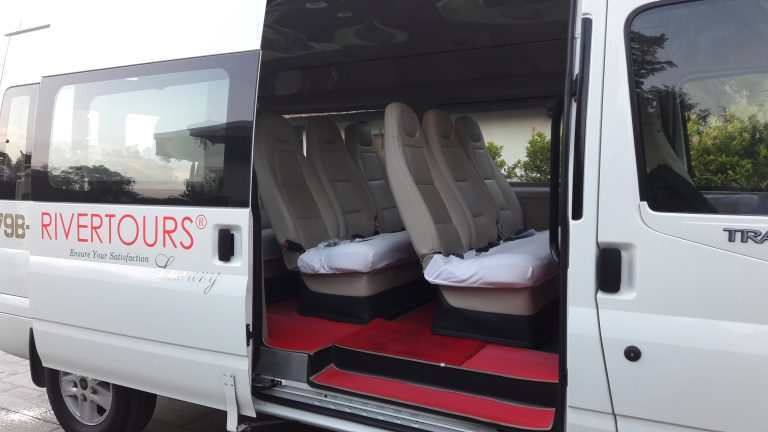 Services:
– Airport transfer :
 ( Cam Ranh Airport –Nha Trang City)
+ 7s ( 2-3 Pax + Baggages)
            + Van 16s ( 4-9 pax + baggages) 
+ Bus 29 seaters ( 9-27 pax + Baggages)
– Tour guide fee: 15USD/ Group
– Lunch Fee: 10 USD/Pax
        IN THE AFTERNOON : (16:30 – 20:30)
 TOUR SUNSET COCKTAIL & DINNER CRUISE ON NHA TRANG BAY
 As the sun sets the boat heads out into Nha Trang Bay, you enjoy a delicious seafood dinner as you are entertained by musicians who play against a stunning backdrop of the stars, moon and the city lights.
There is no better way to spend a tropical evening than on an Emperor Junk cruise where the staff go out of their way to ensure it is a memorable one. At 20:30 pm return to your hotel.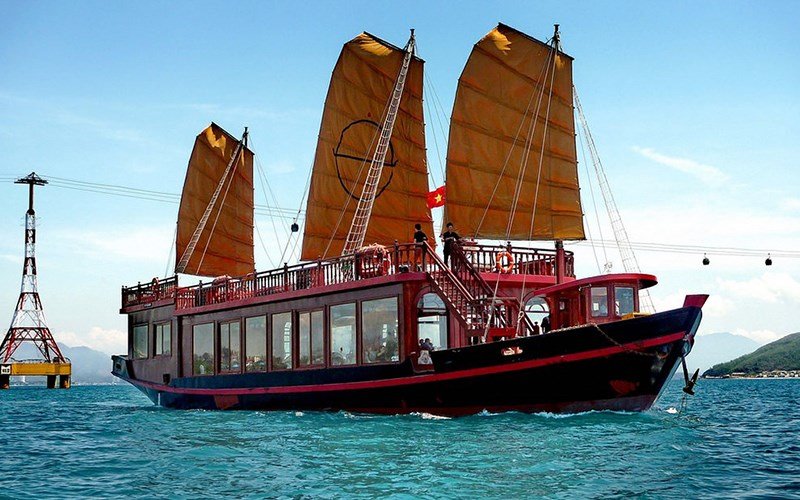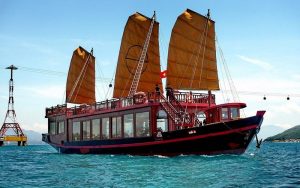 Detailed Itinerary
16:30-17:30
Pick-up from your hotel and transfer to Nha Trang Port to board the Emperor Cruises Junk.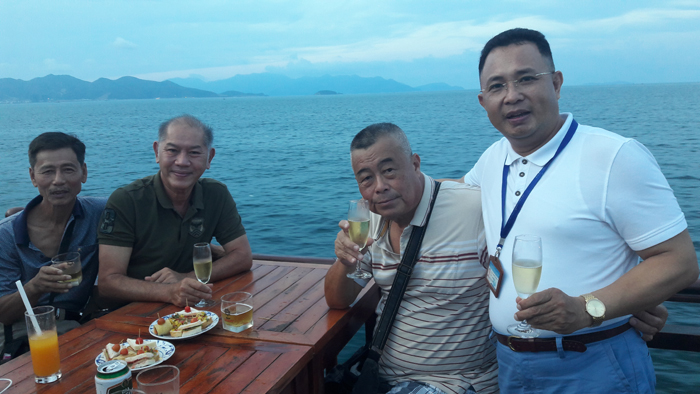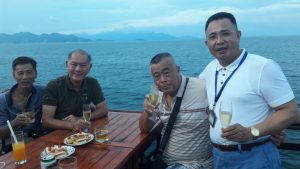 17:30-19:00
On arrival at the port you are greeted by the Experiences Manager with a welcome drink. Introduction to Nha Trang Bay, the locals, the food, the culture, the emperor, safety precautions, and the Emperor Cruises Junk. Start cruising through the spectacular landscape of Nha Trang Bay as the sun sets.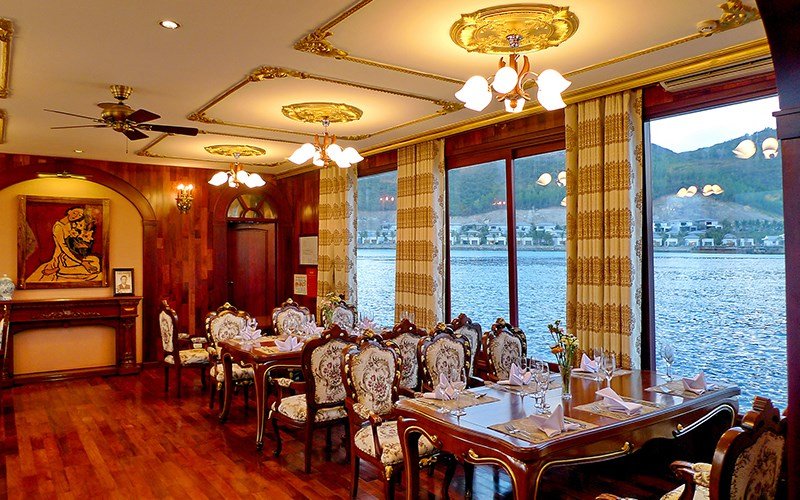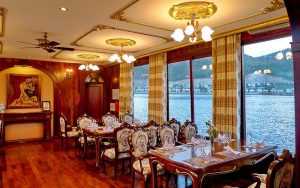 19:00-20:00
Cruise through Nha Trang Bay at night while sipping cocktails and wines on the sundeck as you are entertained by musicians playing against the stunning backdrop of stars, the moon, and the city lights.
Experience the gastronomical pleasure of a 5-course seafood dinner on board while being serenaded and served by the Emperor Cruises team.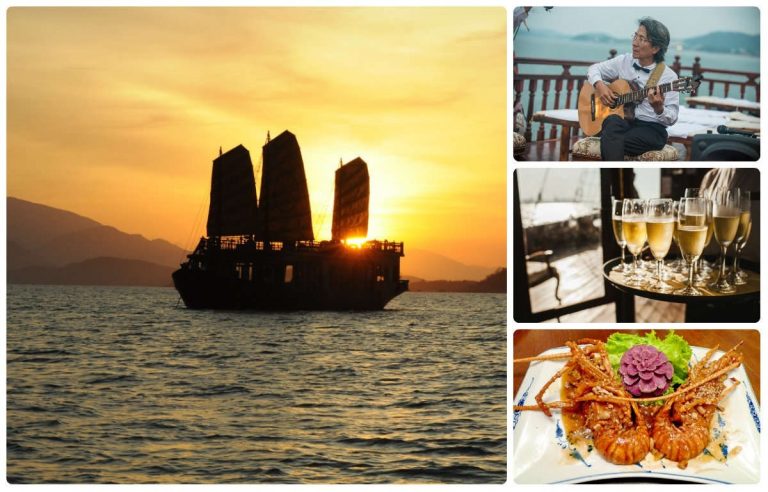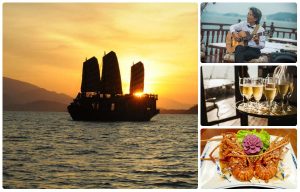 20:00-21:00
End your romantic dinner by having drinks or cocktails at the lounge or on the sundeck before heading back to Nha Trang Port and returning to the mainland where your transfers will be waiting to drive you back to your hotel.
BENEFITS:
Cocktail party and finger foods
Experiences manager on board (English, Russian, Korean, Chines, Vietnamese speaking)
Seafood dinner on board
Free wifi
Unlimitetd water, tea and coffee, house wine, spririt, cocktails, local beer, soft drink, fruit juice
Live music (violin + guitar)
Tissues and fresh seasonal fruits & nuts
Note: The timetable could be revised 30 minutes earlier or later depending on the day's weather and water conditions. All customers will receive confirmation of pick-up time one day before the cruising date.
SERVICES
– Mini bar
– Restaurant
– Newspapers and magazines and chess
– Languages spoken: English, Russian,Chinese and Vietnamese
DAY 2:  NHA TRANG – DALAT( B, L and D)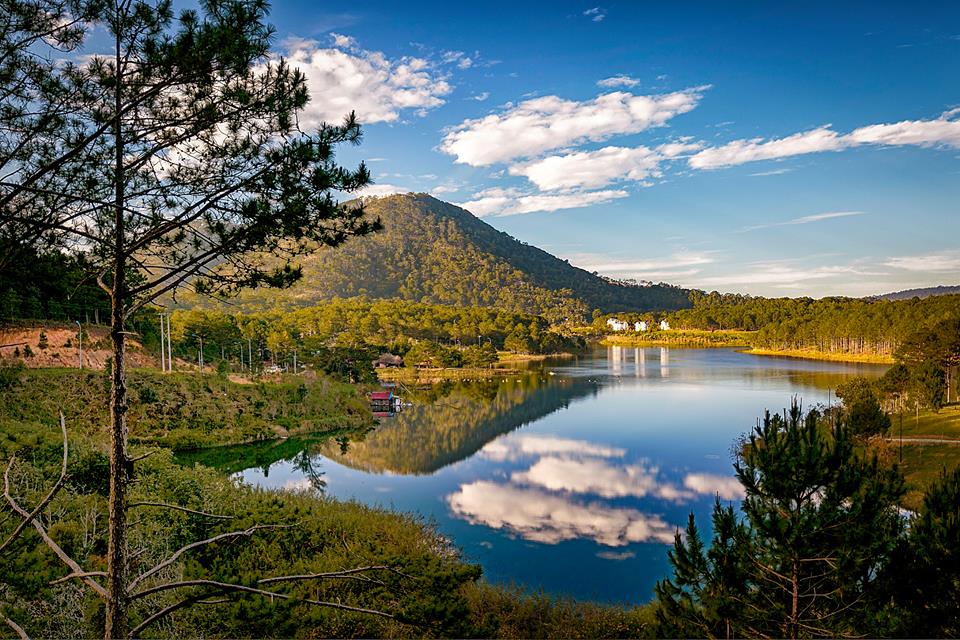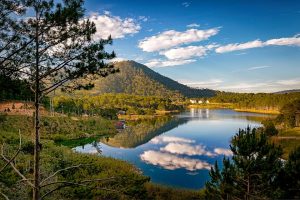 7:00 AM pick you up at the hotel and transfer to Dalat, the jewel of the Central Highlands and it takes 130km far from Nha Trang( 3 hours road trip). On arrival in DaLat. Visting Truc Lam grandiose temple, Xuan Huong Lake in the centre of the city Continue to Visit Bao Dai' Summer Palace , Bao Dai is the last King of Vietnam,
13:00 Have lunch at local restaurant.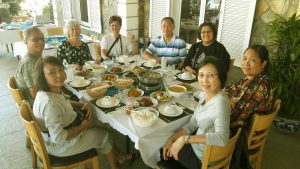 14:00 Visiting Dalat Flower Garden & Crazy House, Dalat clay Sculptures tunnel.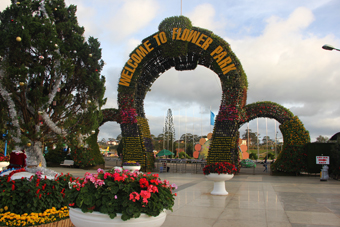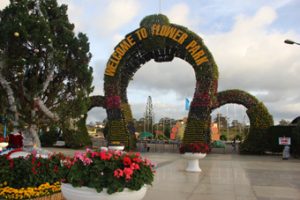 Return to Nha Trang, on the way stop at some vegetables farm like strawberry, Pepino fruit plantation – a new imported species of fruit recently grown in Dalat
18:00 arrive Nha Trang. O/N in Nha Trang
Tour includes:
Transport, guide, entrance tickets, drinking water, fruit, 1 lunch, 1 Dinner
Tour excludes:
Beverage, beer and other expenses.
Tips and gratuities
 DAY 3          NHA TRANG – Vinpearl Land  High-Tech Amusement Parks ( B,L)
After  Buffet breakfast
9h00 Van or Bus and Guide will meet you at your hotel lobby then transfer to Vinpearl Land – Cabble car Station .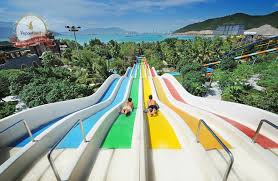 9h30 On arrival at Vinpearl land we take the cabble car to go to  Vinpearl Island entertaiment area. Here we spend the time around 8 hours . It would be made you happy by aquariums, dolphin, Water-slides, beach ,ect….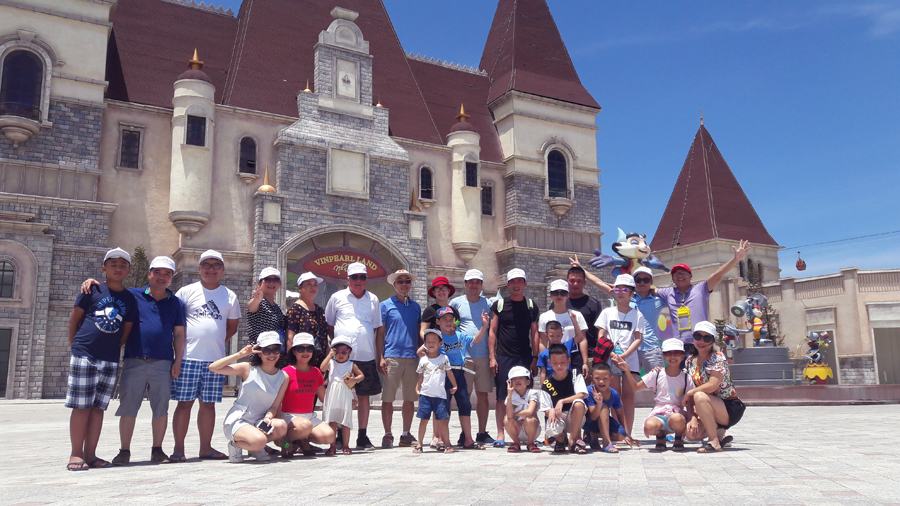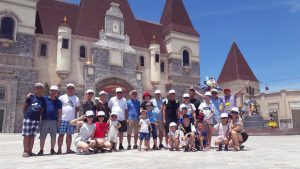 12:00 Have lunch
13:30  Countinue to try some other things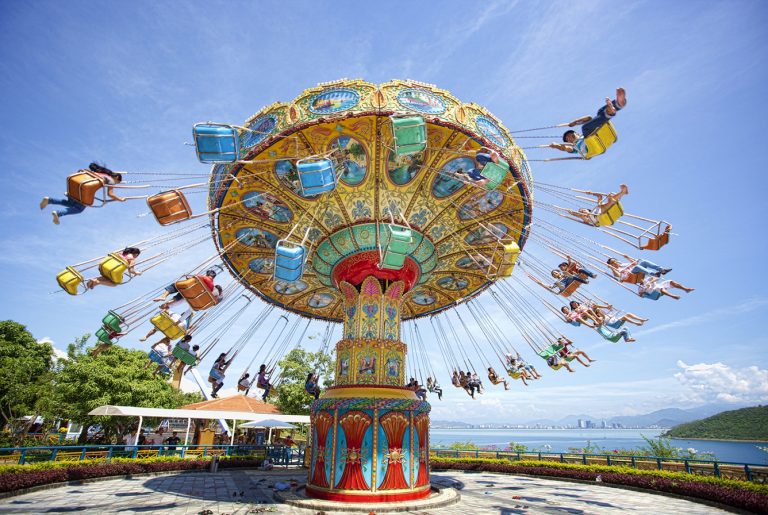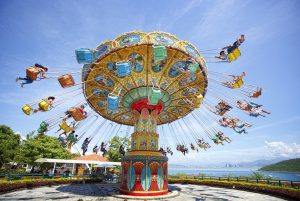 16:00 Taking the cabble car back to the mainland to meet the car transfer to the Hotel.
Services included: Transfer,Vinpearl ticket  entransce fee , English speaking guide and Lunch
DAY 4 NHA TRANG BOAT TRIP(B- L)

8.00Am guide and driver will pick-up from hotel to Cau Da port. We will start Nha Trang Island Tour.
9:00Am Mun Island –  Snorkeling to see the  coral reefs and multi colored fishes
10:00Am Mini beach : Relax and join beach sport or laze on the beach. Entertain with water sport activities such as: Parasailing, Jetski, Bananas Buoy (cost by yourself)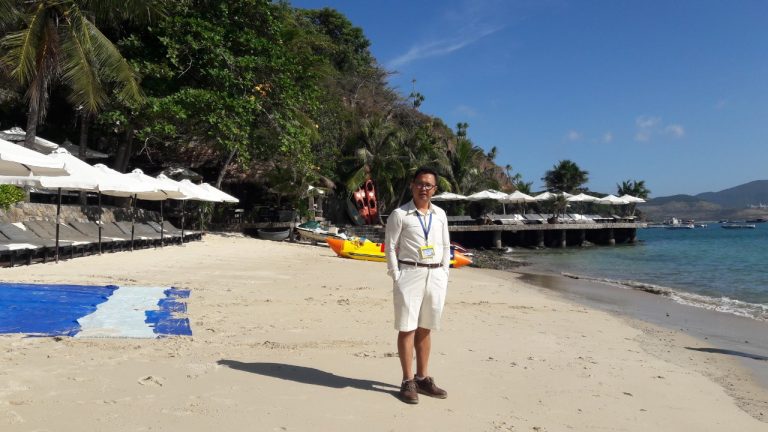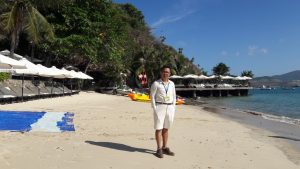 12:30 H  –  Have lunch at the restaurant on another Island/ Fishing village  with many excellent dishes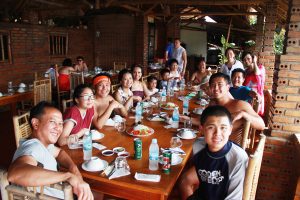 13h30 : Take the speed-boat back to the harbor.
14h00: Visting Po Nagar Cham Towers
15h00 : Nha Trang stone Church  Construction, began  on Sepember 3, 1928, with the western catholic church architectur from the France.
15:30 Transfer  back to  the hotel.
Discovered  in the night by yourselves ( night-market, supper restaurant or coffee ) , overnight at the Hotel
Services included: Transfer, boat, entransce fee ,and English speaking guide. Lunch
Excluded: Other umentioned cost.
Day5 (26 May 2018): NHA TRANG DEPARTURE
Transfer to the airport  with driver only to take flight AK 205 (12:05)back home.
Service:
– Airport transfer :
Van 16s ( 4-9 pax + baggage)
Bus 29 seaters ( 9-27 pax + Baggage
– Tour guide fee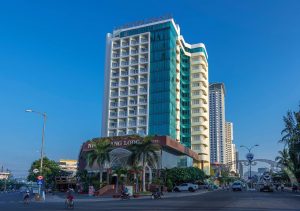 Nha Trang Lodge Hotel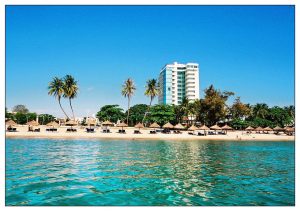 Tour including: 
-Transportation ( boat & car) : Specialized Auto for travel : Thaco Universe, Mex, Ford transit, Huyndai ….. newer air-conditioned, modern sound. Driving safely and responsibly. Vehicle pick you up at the airport, railway stations, bus stations openbus.
– Meal tour itinerary:  Standard  7 USD / meal/person. The menu changes every day.
– Rooms: standard rooms, 02-03 pax / room,  near the sea, near the city center.
– Hotel 4 stars with buffet breakfast: Nha Trang lodge hotel, Star-City hotel
– Guide: Professional English Speaking Guide.
– Tickets Vinpearland
–  Tickets visit: Guests are buying tickets to enjoy the scenery
– Insurance: Guests are insured tour, the premium is the maximum compensation 70.000.000d/pax
– Promotion: Hats, Sanna drinks, cold towels
Trip not includes:
–  Flights tickets
–   Personal expenses, the cost of self-sufficiency noted.
–   VAT Tax
Tickets for children:
– Children 11 years old or more, 100% of tour price
– Children from 4 -11 years old ( 1m-1.3m): 70% of the tour, sleeping in the parents'
– Children under 04 years free tour price
Luggage and personal papers:
– Visitors should bring lightweight luggage, not carry a large suitcase
– Visitors should bring your ID card or passport (original) or certificate of identity
– Children bring a birth certificate to aviation procedures
In case of cancellation and ticket exchange:
– In case of cancellation or change plane tickets & train tickets, visitors please take the prescribed fees of airlines & shipping lines.
Note: When registering airfare, visitor name registration to the right of each character with a name written in the passport or ID card. Visitors bear false statements please name change ticket costs prescribed by airlines.